Recap:
The Enterprise lets an asshole and an alien with dinosaur hands play around with their warpcore.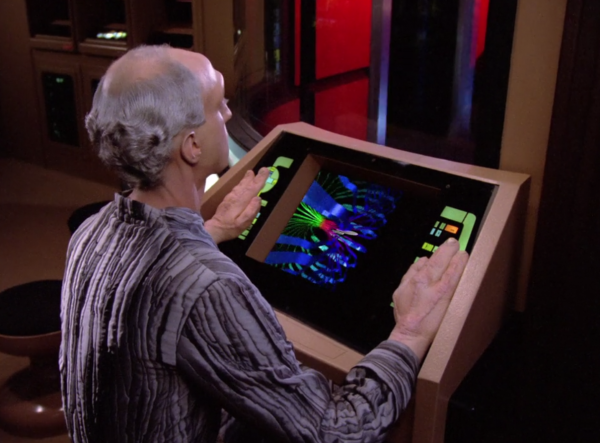 Memory Hole:
Wes the fashion forward youth.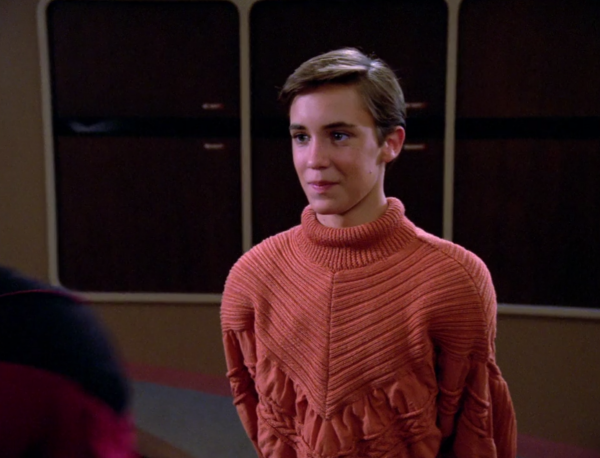 The Quote:
The boy?
Everyone is super condescending to Wes, even though he's had the right solution in roughly 100% of the episodes thus far.
Bonus:
I don't know if I'd ever forgive Riker for interrupting a conversation with my dead mama.

Even Picard's memories of his mother are classy as shit.
Fiancé's Favorite Moments:
Tie between the 2nd galaxy they're thrown to –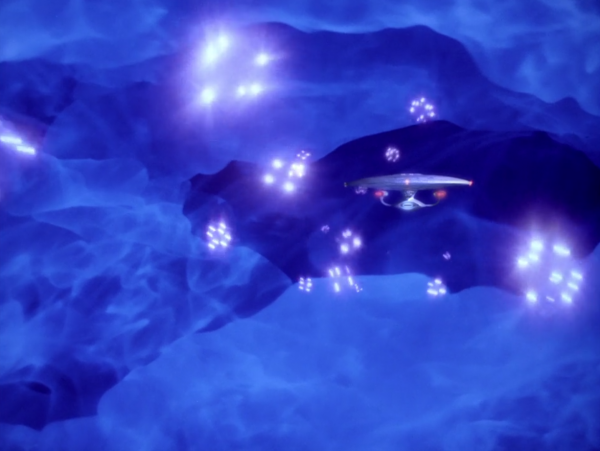 And all the interactions between the Traveler and Wesley. It's refreshing to have an adult not be a total dick to him and finally realize his potential.
Fiancé's Verdict:
"Creative adventuring in space with friends!" She's enjoying seeing the crew become more of a family.