Music to Write To: Part 1
Not everyone can write (or work) with music playing. If you're one of those people, feel free to skip this post. I've found that music with no lyrics (or very few. chanting is fine) works the best for me. So I stick with classical, soundtracks, and electronica. Your mileage may vary. These are a few of the albums/songs that help me focus. Helps me shut off the outside world and get into the one I've created.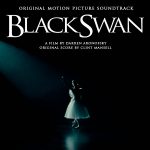 An easy pick. An updated take on some classical work. It also builds and releases a lot of tension throughout the tracks. Great for when you're building suspense in a scene.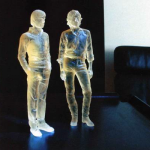 Those French, what with their electronic music and their..um, transparent pants? Contemplative electronic music that doesn't jar you. Not quite on the level of ambient music (which can tend to drone), but calming still.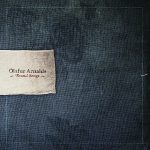 No, I can't pronounce it either. Light strings and piano work dominate this album. No dramatic horns or deep bass. Ideal for dialogue work.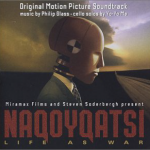 Philip Glass can be polarizing to some people. They hate the simplicity and repetition. That's perfect for my purposes. Many of his soundtracks would probably work, but I find the Naqoyqatsi album to be a bit more mellow than most.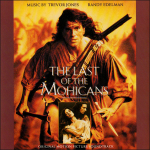 Pump up the action. Drama , Drums & Horns, on my. Plus, it's all too easy to start envisioning the movie as the soundtrack thumps along.